10 Places that Are Must-Visit in Kentwood
Eastland Apartments is in close proximity to plenty of fun and exciting places to visit if you are looking for something to do this weekend. Kentwood is a subdivision of Grand Rapids, giving you access to everything that this great city has to offer! Check out our favorite 10 places and restaurants to visit in the area!
TOP 5 PLACES TO GO IN KENTWOOD
Nestled into the ravines and bluffs on the City's western edge, John Ball Zoological Park is home to over 2000 animals across 140+ acres. Founded in 1884 with a donation from famed explorer John Ball, the Zoo has grown into a regional attraction welcoming more than a half-million annual visitors. The Park offers a gift shop, numerous concession options, and the new Monkey Bar for snacks and rotating draught beers.

The Zoo features a Funicular inclined railway that transports visitors to the upper portions of the property, offering spectacular views of Downtown Grand Rapids. In addition to countless animal exhibits throughout the Park, visitors can choose from a variety of experiences including a zip line, ropes course, camel rides, and panning for precious gems and artifacts. The facility also hosts conservation education and community events throughout the season.


1300 Fulton St W Grand Rapids, MI 49504
(616)336-4301
Spanning more than 150 acres, Frederik Meijer Gardens & Sculpture Park is home to one of the nation's preeminent botanical gardens and sculpture collections. Lena Meijer Conservatory, the crown jewel of the Gardens, showcases exotic plants from around the world in a breathtaking five-story glass structure. Trails and boardwalks crisscross the Park as you tour through the diverse ecosystems of the Western Michigan region.

On display throughout the Park, you'll find a permanent collection of nearly 300 works of sculpture, as well as rotating temporary exhibitions both classic and contemporary. From Rodin and Degas to Coosjie van Bruggen and Ai Weiwei, the internationally-acclaimed collection is sure to impress. The vast grounds of the Garden also include an amphitheater, meeting rooms, a souvenir shop, library, café, and education center.


1000 E Beltline Ave NE Grand Rapids, MI 49525
(616)957-1580
Commissioned in 1908 by Meyer and Sophie May, the Frank Lloyd Wright-designed Meyer May House is situated in Grand Rapids' Heritage Hill Historic District east of Downtown. Typical of Wright's work during his Prairie School period, the two-story pale brick home features decorative art glass windows, skylights, broad eaves, and hipped roofs. "Michigan's Prairie Masterpiece" was painstakingly restored to its original grandeur in the late 1980s.

In addition to a fully-restored exterior, the home is beautifully furnished with a mixture of original, restored, and miscellaneous Arts and Crafts period furnishings. The grounds and landscaping have also been returned to their early 20th-century design. Tours are offered on Sundays, Tuesdays, and Thursdays throughout the year; for Frank Lloyd Wright and architecture enthusiasts, the Meyer May House is an experience not to be missed!


450 Madison Ave SE Grand Rapids, MI 49503
(616)246-4821
Founded in 1854, Grand Rapids Public Museum is the oldest museum in Michigan and among the oldest in the United States. After outgrowing the site it called home for nearly 100 years, GRPM transitioned to its current downtown facility on the banks of the Grand River in 1994. The Museum features over 250,000 artifacts and specimens in the 155,000 square foot Van Andel Center and other sites in and around Grand Rapids.

With permanent exhibitions on the city's heritage as a furniture manufacturing capital, the region's Native American culture, and heritage, and the diverse ecology of Western Michigan, the Museum is a regional treasure. Home to a gift shop, café, meeting space, a theater, the Chaffee Planetarium, and a 1928 Spillman carousel in a pavilion built over the Grand River, this sprawling facility can't be fully appreciated in a single visit.


272 Pearl St NW Grand Rapids, MI, 49504
(616) 929-1700
Dedicated to the 38th President of the United States, Gerald R. Ford, the Ford Presidential Museum spans more than 44,000 square feet along the banks of the Grand River. The Museum's archives house over 20,000 items from the lives and careers of President Ford and his beloved wife, Betty, who were also laid to rest on the 20-acre campus. The Museum's grounds are joined with other Downtown Grand Rapids destinations via a pedestrian bridge over the Grand River.

Exhibits cover Ford's life from childhood through the Presidency, featuring an exact replica of the Oval Office, candid family photographs and presentations on the Watergate era, pop culture of the 1970s, and more. The Museum also hosts a rotating array of temporary exhibitions, educational programs, and community events. For a deeper look into the Ford Presidency, visit the Ford Presidential Library in Ann Arbor.


303 Pearl St NW Grand Rapids, MI 49504
(616)254-0386
TOP 5 AMAZING PLACES TO EAT IN KENTWOOD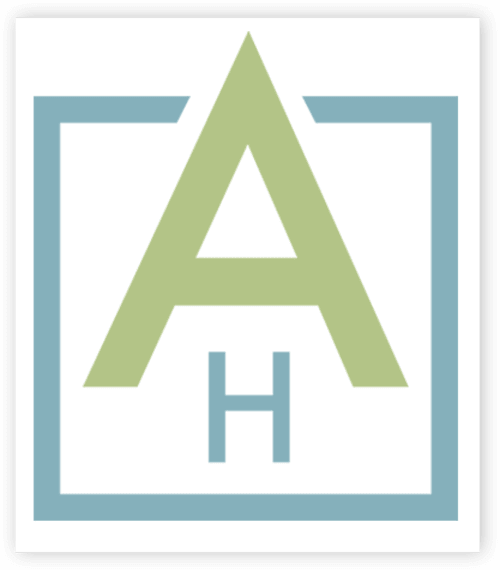 Best Brunch
Family-owned and operated since 2002, Anna's House operates three locations in the greater Grand Rapids area. Designed to resemble a retro diner, Anna's welcomes patrons in a bright, inviting, stylish space featuring hand-painted murals and vintage décor. Paired with table-side French press coffee, kombucha, fresh-squeezed orange juice, and fresh fruit smoothies, the menu at Anna's House is sure to hit the spot after a long weekend.
2409 E Beltline Ave SE Grand Rapids, MI 49546
(616)551-0434

Best Diner
With two locations in Grand Rapids, Real Food Café has become a local favorite for no-frills diner fare made from scratch with love. Breakfast is served all day and features a variety of omelets, scrambles, hashes, burritos, breakfast sandwiches, waffles, and pancakes along with delicious sides and fresh-brewed Uncommon Grounds coffee. Lunch offerings include sandwiches, wraps, burgers, salads, soups, and, more. Don't forget to save room for some of Real Food's delectable homemade cakes, pies, and ice cream!
2419 Eastern Ave Grand Rapids, MI 49507
(616)241-4080

Best Sushi
From their chic location in the East Hills neighborhood, Restauranteur Robert Song and Chef Moon Yang serve up mouth-watering sashimi, nigiri, sushi rolls, hibachi, and sake. Maru sources fresh seafood and vegetables each day, utilizes premium California sushi rice, and crafts made-from-scratch sauces to give every dish the love it deserves. With unique signature rolls such as the Cosmo, Oceans Eleven, Angry Bird, and Blackpink, there's always something new to try!
927 Cherry St SE Grand Rapids, MI 49506
(616)458-1900

Best Tapas Restaurant
Featuring a unique blend of Mediterranean, Latin American, and European cuisine, San Chez a Tapas Bistro is located in the heart of Downtown Grand Rapids. With a variety of entertainment options within walking distance and a sharable tapas menu, San Chez makes for the perfect night out. Breakfast, brunch, and lunch featuring hashes, omelets, soups, and sandwiches are also available. Cap off the night with house-made desserts from a basil goat cheese cheesecake to cardamom pistachio flan.
38 Fulton St W Grand Rapids, MI 49503
(616)774-8272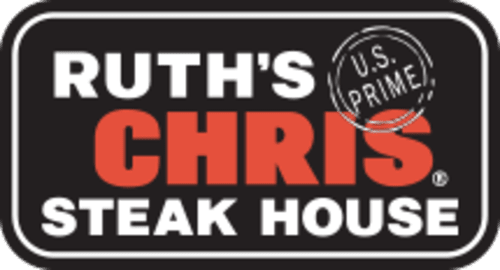 Best Steakhouse
Located inside the Amway Grand Plaza, the world-famous Ruth's Chris Steak House is a can't-miss for hand-selected USDA Prime steaks, fresh seafood and delicious extras. The elegant dining room and swanky lounge make Ruth's Chris the perfect destination for a business meeting or celebration. The restaurant's impeccably-trained staff can recommend a glass or bottle from their vast selection of wine; or try one of their many hand-crafted cocktails!
187 Monroe Ave NW Grand Rapids, MI 49503
(616)776-6426
Testimonials
My stay at Eastland Apartments has been nothing short of spectacular. Whenever I needed anything the staff, especially Leah, took care of every need I had. I will miss living there.

- Anonymous
Eastland is comfortable and accessible. They do a great job of plowing in the winter. The maintenance crew keeps things running well.

- Anonymous
Thank you to the Eastland staff - Alisa and Tessa, who went the extra mile last week!

- Anonymous
Friendly staff! Very helpful during this hard time.

- Google Review
5 Star Google Review

- Google Review
5 Star Review: The community has a ton to offer and the staff is very helpful.

- Google Review
5 Star Review: Eastland has been so helpful to me and my family. The Asst. Manager Ann was very kind and helped us through this difficult time for our family during this Covid19 pandemic by working with us and offering us payment options so we could remain in our home. Very grateful for Eastland and their caring staff.

- Google Review
its a quiet place the people are nice and the apartment are beautiful

- Facebook Review
5 Star Review: The office staff is very friendly and we love how much they do for the residents. Today they made milkshakes for everyone! ?

- Google Review
5 Star Review: I have been a resident of Eastland Apartments for the past 4 years and have never had a problem with it. The staff in the office have always been very helpful and understanding. They go above and beyond to see that my living here is likeable. I would recommend living here to anyone looking for a good place to stay.

- Google Review
We have resided at Eastland Apartments for a little over 2 years now. The property is well-cared for and maintenance has always been quick to address any concerns or issues we have had in the past. The last several months we have seen many positive changes made to improve the community, such as better signage, security cameras being placed on all the apartment buildings and installing key-pad locks on all building entrances. !

- Google Review
5 Star Review: Staff is great and we love the resident events! Thanks for the donuts and cider yesterday!

- Google Review
5 Star Review: I lived here for going on three months now, the apartment is amazing. The community is so friendly, if you have a question they are more then willing to answer or find out the answer. The apartment staff holds events every month, which you will meet a lot of people. With lots of food which is a plus. I was even looking for a cat and so I was talking to the staff about it. Happily, Anne knew someone who was giving away their cats. So she hooked me up with them

- Google Review